Nissan. It's a name that carries weight in the auto market. Drivers in Richmond Hill and Bluffton know they can count on a Nissan to provide a driving experience that goes the extra mile to deliver something special.
The 2019 Nissan Altima is the perfect example. Already a popular model in the mid-sized segment, the Altima works hard to deliver a robust driving experience than never rests on its laurels.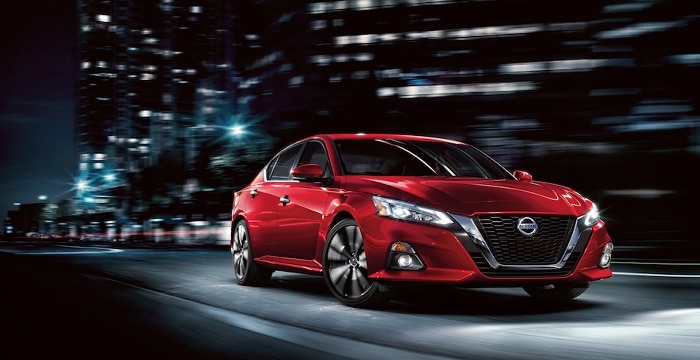 What's New in the New Altima?
The first thing you'll notice about the 2019 Altima is its looks. Redesigned to deliver a more athletic appearance, its aggressive appearance is matched by powertrain options that provide an innovative standard of high performance. Its new turbocharged variable compression engine is the first of its kind in the industry and can provide up to 248 horsepower with 280 pounds-feet of torque. This is on top of an impressive fuel economy of 25/34 miles per gallon.
The 2019 Altima comes rich with features, as well. Apple CarPlay/Android Auto, dual-zone climate control, leather seating, built-in navigation; there's no lack of equipment committed to comfort and convenience. Active technology like rear-door alerts, automatic emergency braking, and a driver alertness system, meanwhile, go a long way toward keeping you safe on the road.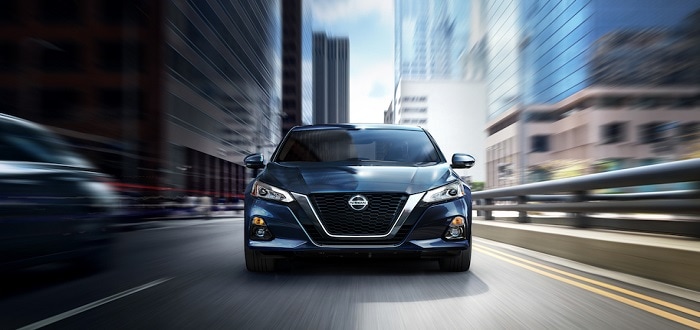 Schedule Your Test Drive Today
Does the 2019 Altima seem like the car you want? Come and find out for sure with a test drive at Grainger Nissan in Savannah, GA. We'd love the opportunity to show you everything our new vehicle inventoryp brings to the table.
/