Used Nissan for sale in Savannah, GA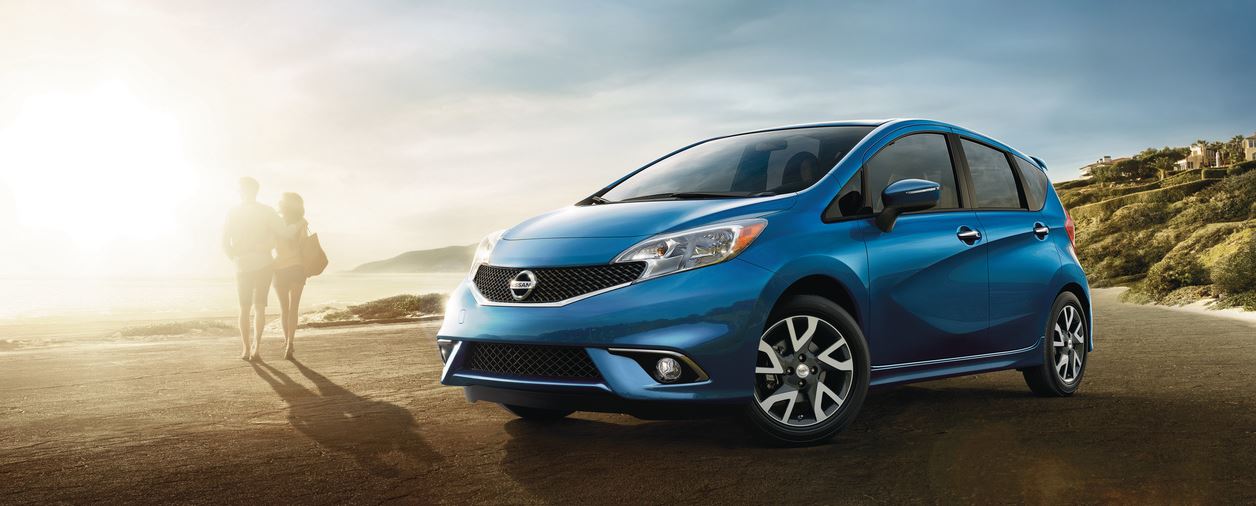 Used Nissan for Sale in Savannah, GA
By now, the Nissan lineup is legendary among auto lovers. Your Rogue, Sentra, and Versa - newer Nissan brands - are just as recognizable now as old favorites like the Altima, Murano, Titan, and Frontier. And we've got every last one of these models and even more at Grainger Nissan. People shopping from Savannah, GA, and beyond will find a little something for everyone to appreciate, from efficient sedans to the most rugged of pickup trucks, all the way to the most family-oriented of SUVs. You'll even find a few of our models that can keep up with the best of them when going off-road.
Make an Inquiry
* Indicates a required field
Nissan Models from $4,000 to $44,000
Shopping for a used vehicle isn't always about price, but it is a factor. Most of the time, price is your biggest obstacle when shopping for a used vehicle. You need a dealership in Savannah, GA that features models that are safely within your budget. Thanks to our fantastic financing team, we're even able to expand the number of models that fall within your price range.
By grabbing you great deals on models like the Altima and Titan, we broaden those horizons to include more models you can afford. You'll find a vehicle from every price range represented here thanks to our wide and varied selection. And even if it's not on our lot, we can unlock those models and model years you have your heart set on.
A Nissan for Every Lifestyle
Life is all about lifestyle. You have a certain reputation in your community, a certain goal in mind when you shop for a car, truck, or SUV. You might want something roomy and convenient for your family. Or maybe you're a single go-getter who loves to head out to the great outdoors every weekend. Maybe you own a farm and need a workhorse of a pickup truck to get the job done right. Our fleet of used Nissan models are designed to fit every single one of those lifestyle needs.
Whether you're a single go-getter who might love a used hatchback to make it to your casual tennis game this weekend or a mom who needs a roomy SUV for your kids to have fun in, we've got just the model for you. No matter what your budget or lifestyle, we've got just the Nissan for you.
Why Buying Used is Wise
You might be on the fence about buying a pre-owned Nissan. Don't be! It's a choice that thousands of people in your area will make this year. And why? Well, buying used is just plain smart. Just like the intelligent mobility of Nissan's design team, buying a used Nissan is intelligent and wise.
When you buy used, you get a lower monthly payment and down payment, open yourself up to choices you don't have if you bought new, and give yourself a lifetime of lower insurance rates and less depreciation. And thanks to our huge selection of used model years to choose from and our convenient car finder and trade-in value tools, you're always going to be glad that you expanded your choices and decided to shop used at our dealership.
Learn More Today
We're glad that you joined us today and hope you've gotten an idea of what vehicle you might want to buy from us. If you're stuck right now or not sure, just contact one of our helpful team members to get the help you need. We're always here for our loyal customers (or future loyal customers). Let us make your life easier.
The crew here at our dealership believes in good old-fashioned hospitality, friendliness, and above all, knowledge. The more you know about your prospective pre-owned vehicle, the more confident and content you'll be with your decision. It's our job to help you in whatever way you need help, so don't be shy about reaching out to us with questions. Happy shopping.
Questions about Pre-Owned Nissans?
* Indicates a required field