Used Trucks for Sale in Savannah, GA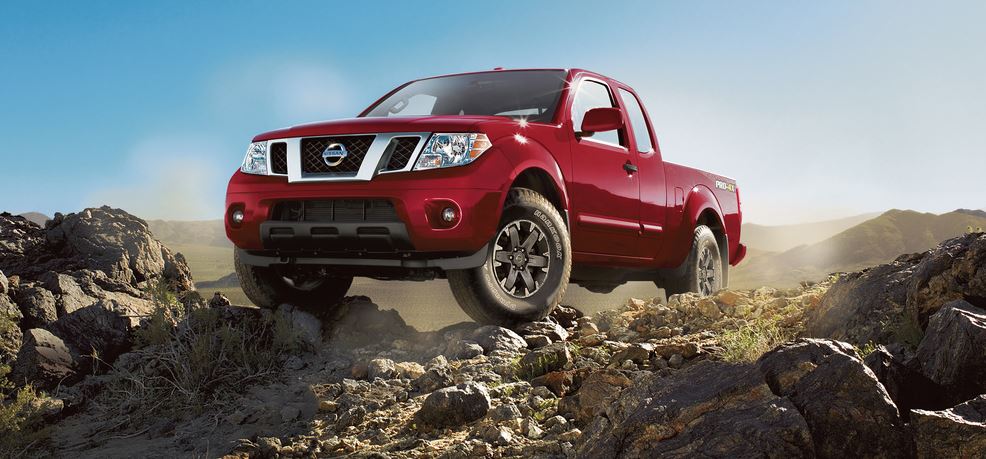 Used Trucks That Maintain Their Value
Why buy new when you can buy used? Some people simply don't think this way, because they assumed used items have lost their value or exhibit inherent problems initiated by previous owners. Yet, the individuals who do invest in used vehicles, especially trucks, often find their values bring more value than they initially thought.
Shop Online and Find Your Next Work Truck Today!
New trucks are expensive, and rightfully so. We expect these vehicles to do everything in the Savannah area. From pulling our camper trailers to towing fifth-wheel car haulers to carrying our new furniture home, we want trucks to perform at their max. Yet, these expectations come with a price.
Many buyers in the market for a truck begin looking at new options and later realize these options simply don't fit in their budget. Used trucks should not be ruled out. Many of them offer immeasurable value to consumers and will last just as long as their newer companions. When considering a used truck purchase, one should consider trucks that have a history of reliability and low maintenance costs. The following trucks fit this bill:
Nissan Frontier
Full-size trucks reign supreme in used pickup purchases. Yet, there are a few midsize trucks that also excel. The Nissan Frontier is a compact pickup truck that offers enough power for travel on all terrain. Smart pricing, an advanced safety system, and unlimited options are a few reasons why consumers find great value in used Nissan Frontier trucks.
Chevrolet Silverado 1500
Perfect as a work truck, daily driver or off-road powerhouse, the Chevrolet Silverado 1500 is known for its versatility and economical price point. Used Chevrolet's hold their value well, and the Silverado 1500 pickup is no different. Buying used can help consumers avoid the initial depreciation that occurs on a new vehicle purchase, while still purchasing a vehicle that benefits them and their lifestyle in Savannah.
Ford F-150
Produced by an automaker known for creating competition in the full-size pickup market, the Ford F-150 is a strong candidate for a used pickup truck. Impressive fuel efficiency and smooth driving are commendable virtues that the Ford F-150 entails, even in used models. A used Ford F-150 purchase can provide power, versatility, and reliability for consumers.
Ford Ranger
For those who don't need a full-sized truck or prefer a smaller model, a used Ford Ranger may be a viable option. These trucks are relatively inexpensive, powerful, and affordable to repair, if necessary. Despite their small stature, they offer a variety of cab setups and configurations that drivers find useful.
Nissan Titan
The Nissan Titan is a truck that is widely praised for its powerful performance and pleasant ride. A used Nissan Titan still provides value in the entertainment features it offers, and this full-sized pickup holds its value well. Voted in as one of the top full-size trucks, the Nissan Titan has proved its reliability to consumers over the years and still continues to do so.
Ram 3500
As one of the most powerful trucks available on the market, a Ram 3500 was made for big jobs. Whether you frequently work on your farm or are a contractor that needs a truck as tough as you, the Ram 3500 is one of the best trucks on the market. From hauling capabilities to off-road travel, this powerhouse is highly-desired, even in a used format.
Toyota Tacoma
Aside from offering an economical price point, the Toyota Tacoma is versatile in ways that other pickup trucks can not compete with. It offers a wide array of body styles, strong off-road capabilities, and Toyota's Safety Sense technology. Used Toyota Tacoma's go fast, so if you are lucky enough to find one snag it while you can.
Your Used Truck Purchase
Don't let the cost of a new truck keep you away from achieving your dream vehicle. Used trucks are often just as reliable but feature a lower price point and a bit more mileage. Grainger Nissan understands the need to work with clients to fit their needs and is committed to helping you find an ideal used truck.
Hours
Monday

9:00AM - 8:00PM

Tuesday

9:00AM - 8:00PM

Wednesday

9:00AM - 8:00PM

Thursday

9:00AM - 8:00PM

Friday

9:00AM - 8:00PM

Saturday

9:00AM - 6:00PM

Sunday

Closed